I was asked to prepare something small. Prepare a short paragraph length (potentially 100 – 150 words) based on the following scenario.
The HR Team would like to send out a message to our employees surrounding the Thanksgiving Holiday.  Sending well wishes for the holiday, expressing how important their role is to us and to the city as a whole.  Please feel free to be creative with your interpretation of the above scenario.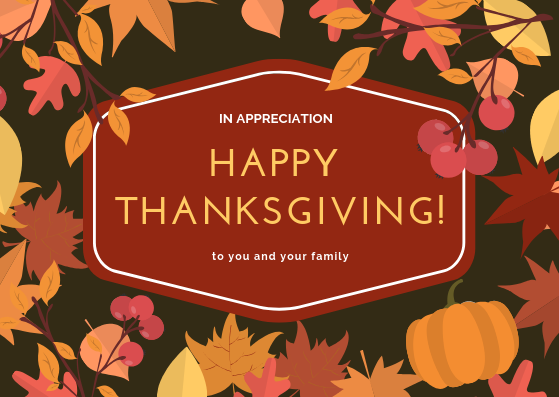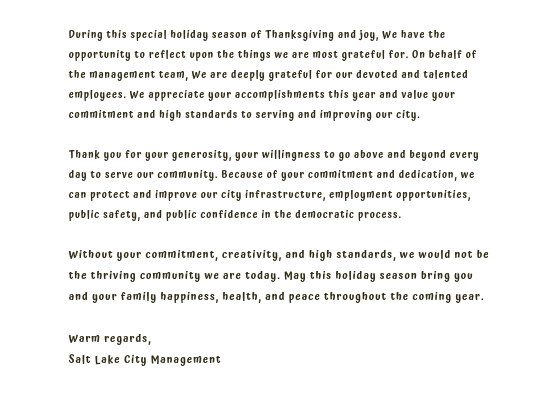 During this special holiday season of Thanksgiving and joy, We have the opportunity to reflect upon the things we are most grateful for. On behalf of the management team, We are deeply grateful for our devoted and talented employees. We appreciate your accomplishments this year and value your commitment and high standards to serving and improving our city. 
Thank you for your generosity, your willingness to go above and beyond every day to serve our community. Because of your commitment and dedication, we can protect and improve our city infrastructure, employment opportunities, public safety, and public confidence in the democratic process. 
Without your commitment, creativity, and high standards, we would not be the thriving community we are today. May this holiday season bring you and your family happiness, health, and peace throughout the coming year.
Warm regards,
Salt Lake City Management